Proposal to add Minerva Free Library to Sherman School Tax Levy
A Vote for Library Funding
The Board of Trustees of the Minerva Free Library is seeking to put a proposition to the voters of the Sherman Central School District to ask them to approve sustainable library funding on the ballot for the June 1 vote. This proposition would provide sustainable funding for the library.


NYS Education Law 259 was developed to allow libraries put a funding proposition on the school district ballot to allow community members to vote on sustainable funding for libraries.


There are libraries all across the state receiving funding from a 259 vote. In Chautauqua county, the Anderson-Lee Library, the Hazeltine Public Library, Lakewood Memorial Library, and the James Prendergast Library receive 259 funding due to their recent votes. There are nine libraries in Cattaraugus county that receive funding from a 259 vote.
Library Vote: Role of the School District
Like School Districts, NYS Libraries are governed by the NYS Department of Education. The Department of Education has developed specific laws that govern the funding and running of libraries.


The role of the School District is straightforward. They assist in putting the proposition on the ballot and collect the funds that have been approved through a successful vote.


Library funds are separate from school district funds and are clearly marked on the tax bills.


Library funding will remain at the approved amount until the School District residents vote to increase it. The Libraries can place a proposition on the ballot annually to seek an increase in their funding.


The School District and the Library will continue to operate independently; the School District will only collect and distribute funds.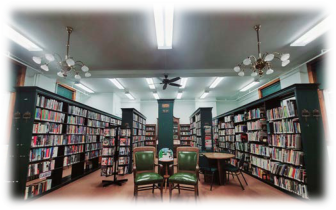 In 2022, the Board was only able to fundraise $6,000 which was not enough to close the gap.


Endowment fund, which covers most of the operating expenses today, is dwindling approximately $27,000 per year and will be exhausted by 2026.


The library is struggling to survive without sustainable funding.
Costs continue to rise as local funding stays flat.


The cost of living has gone up dramatically in the last few years. In 2023, it is 8.7%.


Minimum wage increased 70 cents in 2022 and is increasing to $1.00 in 2023. This is a large increase for a small budget to cover (7.6% increase in 2023).


It is expensive to provide quality computers and internet. Libraries are keeping computers running for 6-10 years because replacements are out of their reach financially.


Building maintenance and repair costs on a library that is 113 years old, to include utilities, are getting higher every year.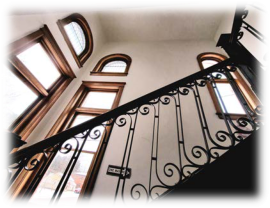 The Library is in need of renovations that include:
ADA compliant Lift and bathroom
Energy efficient HVAC systems
New windows to reduce heating/cooling loss
Updated flooring and furnishings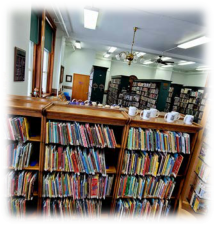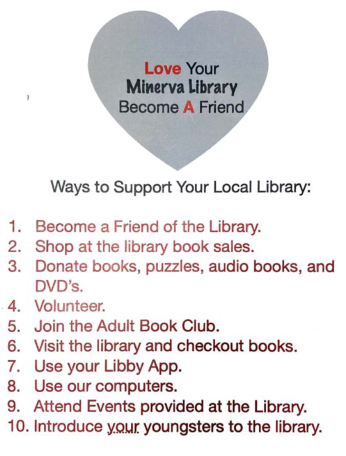 It has gotten progressively harder to fundraise since the onset of the pandemic.


The Library cannot continue to count on fundraisers to provide enough to meet their budget needs.


The same people are usually the ones contributing to fundraising efforts. A small segment of the community cannot and should not provide the necessary level of funding.


The Library cannot continue to struggle to earn a large percentage of their funding through sources that cannot be guaranteed. The volunteer Board of Trustees work hard to raise funds, but it is critical that the majority of their funding be secure.
Financial Support Required
Library needs $85,000 per year to run the library, maintain the building in safe condition and provide programming and services to the Sherman Area.


Minerva Free Library basic operations will cost $52,000.00


Library is currently receiving $10,000/year support from Sherman Village & Town.


A small endowment fund is being drained to support library operations. It will run out in 3 years and then the library will then be forced to close without sustainable funding.
Libraries Are Critical To Communities
Our libraries fulfill a range of technology needs in their communities.
The Library offers free access to wireless internet inside and outside the building. Thanks to New York State Construction Aid, there will soon be a patio to provide seating outside.


The Library computers allowed a young Amish woman to search for a job, and successfully land a job at The Cornerstone Restaurant to help ensure her independence.


A working mother of two visited the Minerva Free Library multiple times during the week to complete her letters and proof of life for the New York State Department of Children Services.


A patron with Macular Degeneration is extremely appreciative of the library including audio books. The library is able to order her in the titles her grandchildren are reading and also the titles being read in community book club so she can come participate socially as well.


Tutors appreciate the safe space to tutor their students when the school calls. They enjoy the library atmosphere and have even used the library books and computers to help with studies.


Local patrons enjoy walking to the library, rain or shine, to socialize and get their new reading materials. They enjoy sitting a spell and resting before they venture home.
Our libraries help community members learn how to learn more about technology
Our Library offers personal one to one assistance with a variety of electronic needs, downloading audio books to devices, searching for specific car parts online, job search sites, printing off tax documents, etc.


The Minerva Free Library has also offered, and will continue to offer, workshops open to the public on using Libby (a library reading app that allows people to borrow e-books and audiobooks from our library system) and understanding how to operate various electronic devices.
Our libraries are a one stop for answers and personal attention
The library regularly helps seniors find a wide variety of information. This has included book reviews, song lyrics, audiobooks because of macular degeneration, and much more.


For some seniors, the library is their only guaranteed social contact in the course of the week. The friendly library staff members are an important part of their lives.


The Library director proctors exams for students completing online coursework.


Genealogy resources allow community members to learn more about their family histories. Local Author Annette Swan spent a lot of time at the library preparing her Around Sherman book.
Libraries Bring Families Together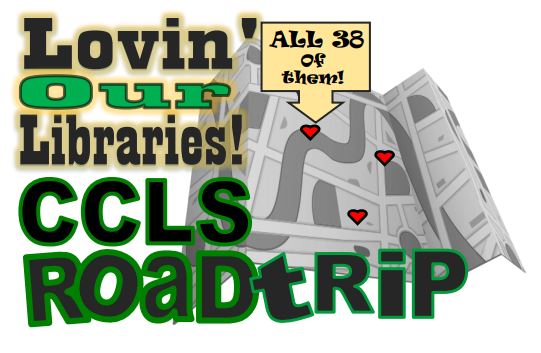 In the Summer of 2022, the Chautauqua-Cattaraugus Library System sponsored the CCLS Road Trip.


The Road Trip was designed to get residents of Chautauqua and Cattaraugus counties to get out and visit as many of the 38 libraries as possible.


We saw a lot of families participating in the Road Trip. Children, parents, and grandparents came together to visit our libraries and learn what they had to offer. They were able to experience summer reading program offerings from a range of libraries.


Responses were overwhelmingly positive and we are already planning another Road Trip for Summer 2023.
Libraries Are Critical For Our Children
The Minerva Free Library focus's on students and their growth academically and personally
Creative projects help children learn to follow directions, develop fine motor skills, concentrate on a particular task, and encourage the use of imagination.


Socialization is an important part of Storytime. Children learn about sharing, taking turns, kindness, and build personal connections with their peers.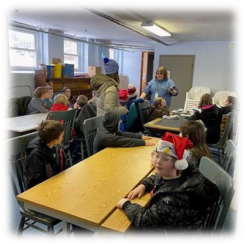 Sherman Central School students walk to the library to   participate in Storytime, learn about the library, participate in Erie canal Programs, and also educational workshops.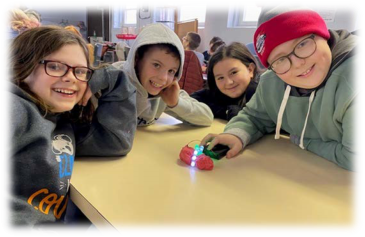 Summer Reading at Our Libraries
Every summer, the Library hosts summer reading programs for students to help them continue learning when school is out and to prevent the summer slide.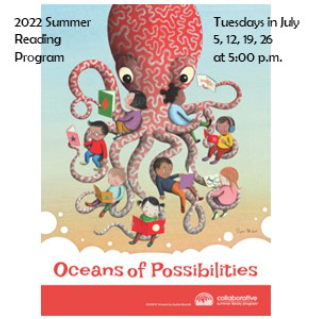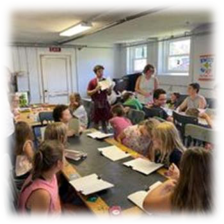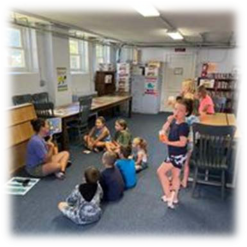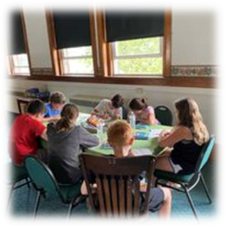 Services at Minerva Free Library
Books, Media, Magazines, Audio Books and access to materials from other libraries in the CCLS System (Chautauqua Cattaraugus Library System)
Public computer stations, Telehealth laptop and free internet WIFI access
Reading Programs – Summer (children, teens, and adult) and After School Storytime
Adult Book Clubs
Event Programming to support both School Programs and Homeschooling programs like: Toddler Time, Erie Canal,
Local History Resource Area and Museum
Author Events
Craft and Hobby Learning Events
Free passes to local Zoo, Museums, and Parks
Printing, Faxing, Copying
Tutoring space, Writing Club
Teen and Tween Club – Family Movie Night
3 Reasons to keep Minerva Free Library Open
Library & computer services for local patrons, homeschoolers, Amish community, and anyone needing access to wifi.


Programs that can help Sherman Central School curriculum and getting kids school ready including STEAM and Reading.


It's a great building asset for the community that can be used year-round for fun events and educational programs.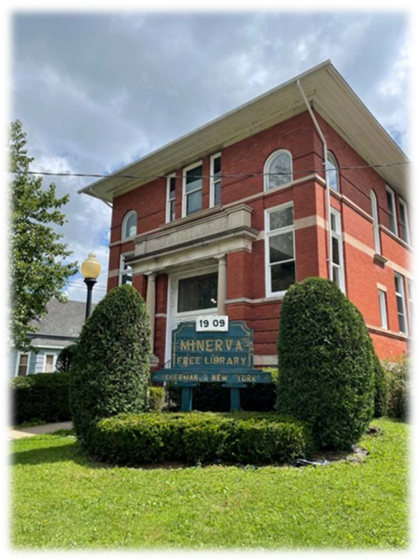 Costs less than 1/2 school bus to keep your local library open and run programming for the community!!
**Ability to go to 32 hours/week operation +
additional STEAM programming
Cost for Sherman Central School District Area Residents
Your tax assessment and district determine your tax increase. A cost of $0.44/$1,000 will equal to $44 per year for a $100,000 assessment depending on which district you are in. Imagine it as if you were contributing three books to the library. 
Here are the rates by district:
Sherman: $0.46/$1,000
Ripley: $0.48/$1,000
Mina: $0.46/$1,000 North
Harmony: $0.57/$1,000


Clymer: $0.45/ $1,000
Westfield: $0.66/$1,000
French Creek: $0.46/$1,000
Chautauqua: $0.44/$1,000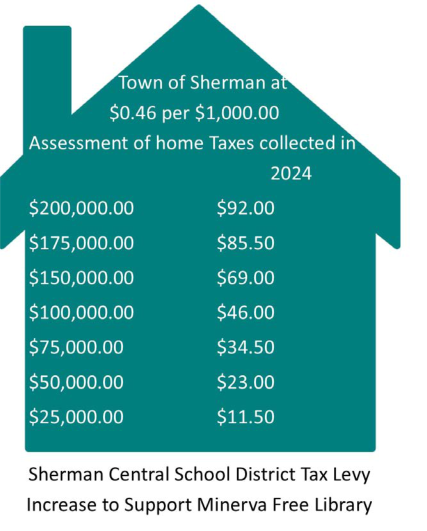 QUESTION: Shall the sum of $85,000 be raised by annual levy of a tax upon the taxable real property within the Sherman Central School District for the purpose of funding the operating budget of the Minerva Free Library with this appropriated amount to be the annual appropriation until thereafter modified by a future vote of the electors of the Sherman Central School District?